About us
We organize symbolic and traditional weddings using non-traditional means. You have an excellent opportunity to declare love to each other wherever you want! A small and intimate ceremony in your own garden? A romantic wedding at midnight with full moon? Or maybe a wedding with an extraordinary view of a mountain range? For us, everything is possible! It's not only the location, but also the course of the ceremony and its nature that are chosen at your discretion. We organize individual and fully personalized ceremonies.
Our Masters of Ceremonies have a vocation and extensive experience in hosting such events. We're ready to carry out a ceremony in Polish, English and German. It's also possible to hire a translator. We operate all over Poland and in some other European countries.
If you wish, our help can be much more extensive. It will be our pleasure to help you organize everything that is related to your wedding ceremony and reception. Apart from carrying out the wedding ceremony, we will help you organize all other aspects of the event. We can suggest a location, interior decoration, music, entertainment and unusual attractions. We take care of planning and on your wedding day we will coordinate the ceremony and reception. We will take care of all technical details, staff and the best service providers: photographers, cameramen and florists.
You can count on our experience and our base of tried subcontractors. Our organizational team is made up of experienced wedding planners who are ready to provide advice and come up with creative ideas.
We will do our utmost to make sure that your wedding day is one of the most beautiful days of your life.
We belong to GLAMOUR EVENT, a wedding agency which is a member of the Polish Association of Wedding Planners. We've been organizing wedding ceremonies and parties since 2009. As one of the best service providers in the wedding industry, we won ZIWA 2018 popularity contest.
In response to your needs and a growing interest in symbolic weddings, in 2010 we created a special team which can organize your unforgettable symbolic ceremony.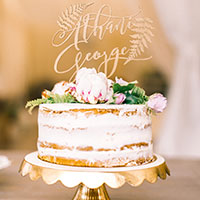 Customization
Customization constitutes our passion. Upon organizing custom-made weddings, we personalize each and every element. We create an individual scenario for your celebration so that it suits your plans and meets your expectations. We help in the preparation of personalized oaths. We select the Master of Ceremonies who will best suit your preferences. We advise on the selection of an appropriate musical setting, space arrangement and floral stylization. Upon request, we work out the theme of the ceremony, which will be presented on the wedding stationery, memorial marriage certificate and in the stylizing of the location of the marriage ceremony.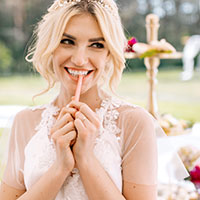 Flexibility
We adapt to your preferences in terms of form and location as well as date and time of the wedding. You can modify our services at any time of the organization. We offer the possibility of carrying out personalized wedding rituals that can replace or complement the traditional exchange of rings. Your wedding can be conducted in any language. Conducting ceremonies in Polish and English is standard. We provide payment options that are convenient for you: card, bank transfer, cash.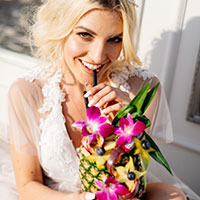 Complexity
We will organize your ceremony in the smallest detail. With utmost care from an experienced wedding planner, we will take care of every aspect of your wedding. Our Masters of Ceremonies ensure the appropriate sound system. We offer the possibility of renting wedding accessories (e.g. a casket for wedding rings, etc.) and accessories for wedding rituals (e.g. candlesticks, decanters, etc.). By entrusting us with the implementation of additional services such as floristic arrangement, music, etc., you can be sure that the services will be carried out at the highest level and we will take care of all formalities. We have been specializing in fulfilling wedding dreams since 2009.